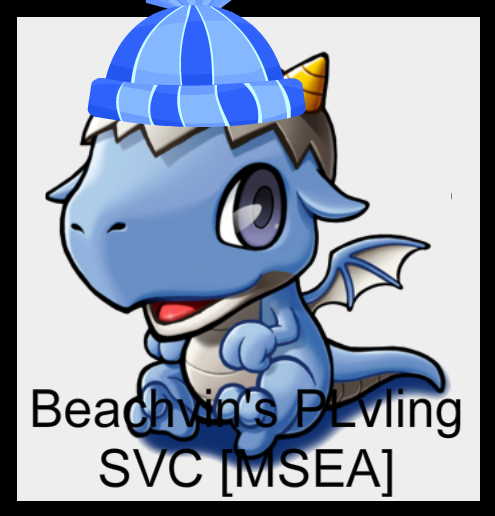 INTRODUCTION
Welcome to Beachvin's PowerLvling SVC 2012 Thread.I Guarantee you satisfaction / safety of your accounts / reasonable prices for MSEA so far as i see on de forum.I have alot of time infront of the comp and able to bot multiple of acc in a time effectively.

Now as you may have noticed, there are tons of power levelers out there, with fluctuating prices but generally trustable services.
Jobs & Restrictions
Will do all Adventurers, Legends, and Cygnus Knight classes.
Expect a delay on Sins, and Gunslingers.
All worlds available.
REQUIREMENTS

-MSN for communication
-Mobile No[if required]
-Potion money 1/2m
-AP/SP Build
-Remove all VALUABLE item from ur account[i will not reponsible for any lost of item]



CURRENT STATUS
Available
CURRENT SLOT OPEN FOR SALE
5/6
GUARANTEES
-99.9% Satisfaction with order
-Customer Service Regarding Questions/Update
-Job Getting Done Under Any Circumstances

BAN RULE
S
-If Ban By Any Chance I Will PowerLvl Another New Char As You
Requested.
Or
-After 3days Banned Will Continues Ur PowerLvling
Or
-We May talk About It Personally
PAYMENT METHODS
-
Maybank
114281152195 KLFK

-
@
cash
[Code Only]

-
Mesos[Not Available At The Moment]
POWERLVLING PACKAGES(RM/@
cash
)
~1-50:
RM25/10k A-Cash/300mil Bootes
~1-100:
RM50/20k A-Cash/1000mil Bootes
~1-120:
RM100/40k A-Cash/1700mil Bootes
~1-130:
RM140/55k A-Cash/2400mil Bootes

Individual Leveling Rates(rm)
70-100: rm3
100-120: rm4
120-130: rm5
130-140: rm6
Other Service
*Peridot Quest(KoC)*
rm50/20k A-Cash/1000mil


*Zak Prequest*
rm25/10k A-Cash

53 Fame Quest
rm15/5k A-Cash

HOW TO ORDER
1.MSN:
2.WORLDS
3.Hp No[If Required]
4.Current level
5.Package
6.Job
7.Payment
NOTES!!!!!
-Corsair/NL has a 25% additional fees.
-Custom Level u will need to send me info
-lv150 above can be negotiated
-Time for delivery will very between CLASS/LEVEL/World
I Be Using
ONLY THIS MSN
ADD:
Beachvin@hotmail.co.uk
CONTACT NO:

+600166399240

CURRENT BOTTING
1.
@
1315wen

2.zhisheng2009[Non Forum Member[1-120lv Aran]

3.
zhisheng2009[Non Forum Member[124-155lv BAM]

4.
5.

FINISHED

1.
Egbertlu93 +6010977xxxx Non Forum Member [1-120lv wh]
2.
@
iBanHammer
[1-120lv aran]stopped at 115 Requested From Him

3.
@
iBanHammer
[1-80lv Priest]
BENEFITS
1.Will Update You Time by Time 24/7 about any info u wanna know.
2.Q%A me if there is any questions.
3.All mesos/item looted from ur id during PLvling belong to u.